Boat & RV Storage in Maurice, LA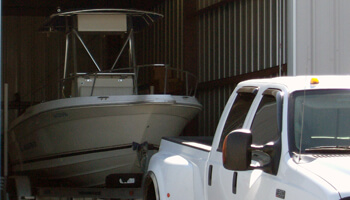 Village Storage knows you wish you could use your boat and RV so often you wouldn't need to store them; however, we know that's not the case. When you can't be on the water or on a road trip, store your boat and RV safely and securely at our facilities. From a small fishing boat to a large sailboat or pontoon, we have room for all of them. We can also store any RV from a pop-up camper to a deluxe RV with all the amenities of home.
We have storage units that are 15 feet by 45 feet. If you prefer, you can also store your boat or RV outdoors in our parking spaces. Whether you need to store them on a month by month, seasonal, or long term, indefinite basis, we offer rental agreements to meet your needs. Keep your recreational vehicles and boats out of the elements so they're ready to go for your next adventure. You'll have access to them at any time to accommodate early morning departures or late night arrivals.
Contact us or stop in to learn more about our boat and RV storage services.